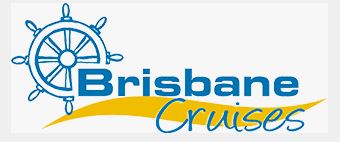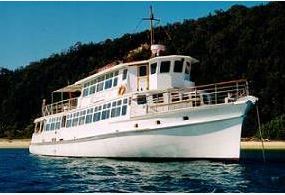 How many businesses can you think of who have done the same thing for 37 years, expanded, contracted, expanded again, employed 100 people, suffered flood losses, returned to business, pivoted, and all while maintaining timber vessels?
Brisbane Cruises Pty Ltd is one such company.
Having divested itself of the Kookaburra River Queens who went on to suffer their ultimate demise under the new ownership, proprietor Jim Kelly has gone on to firmly establish his business as the longest-running family tourism enterprise in Brisbane, clocking up 37 years in the wheelhouse of the lovely Lady Brisbane.
Now docked at the Hamilton Recreation Hub on Kingsford Smith Drive, just opposite Dan Murphy's Liquor Barn, the MV Lady Brisbane is lovingly cared for under the stewardship of one of Brisbane's most competent seaman.
Lady Brisbane takes locals and visitors on delightful trips to explore the Brisbane and Bremer Rivers, as well as off-shore to Bribie Island and Moreton Island, and down to the Gold Coast on regularly scheduled trips.
Having started his business with the Adai Princess during Expo 88, and the crew all enjoyed the delights of six months of partying along the Brisbane River.
Adai Princess was a former passenger ferry known as "Magnetic", carrying patrons between Townsville and Magnetic Island until she was brought down to Brisbane by Kelly in 1987.
Lady Brisbane was originally known as Whitsunday Princess, having been commissioned by Ansett Industries in 1972 after widespread flooding destroyed existing passenger fleets in the region. She was built strong and sturdy, designed to carry up to 300 passengers.
In 1996, Jim brought her down from Keppel Island and she has been in service ever since as Lady Brisbane.
Jim is a Master 4 as well as having attained his Marine Engine Drivers 1 ticket more recently.
The boat is in great shape and lovingly maintained.
Meanwhile, it's business as usual on the Brisbane River. For your next party or special occasion, don't forget to consider this little piece of maritime history when you are looking for your venue.
The captain and crew of Lady B look forward to welcoming you on board, no matter what the occasion.
Several tours are listed on their website and their friendly office staff are always available to answer any questions.
Drop them a line at info@brisbanecruises.com.au or phone them on 3630 2666.