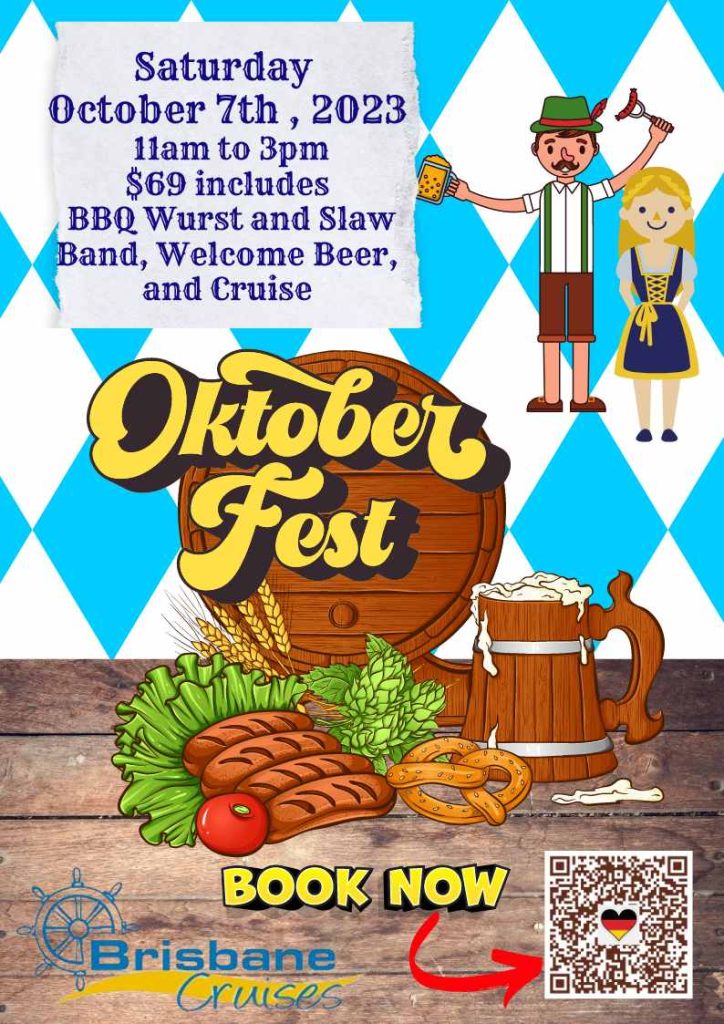 In 2023, the lederhosen and fraulein kleid will be on board the lovely timber vessel, MV Lady Brisbane.
Departing from Hamilton, Brisbane, it's all aboard for 4 hours of fun, oompapah shenanigans and thigh-slapping from the Excelsior Band, and pretzels and wurst flying being enjoyed by all (Yes, we'll try to get some vego wurst too!) and of course the sauerkraut for the truly dedicated.
Executive Chef Carlo will be whipping up some Deutsche sweet treats and who knows, a Strudelini might be on offer at the bar, just for some added fun.
The Lady Brisbane is a great venue for celebrations and what better way to celebrate the fun and high spirits of Oktoberfest than one of her two decks.
Make sure you're on board to enjoy this FIRST for Brisbane – a floating Oktoberfest is surely going to be a hit in Brisbane in 2023.
Bookings can be made via the website NOW, so don't be a dummkopf and miss out on the very limited places on board the Lady B!